---
---
1. Audit review of your product or customer journey
1. Scope.
I provide an expert review of your product or journey.
Recommendations on usability, conversion optimisation & user journey bottlenecks.

2. Process & Deliverables.
I create for you a deck of recommandations prioritized by issues, and some designed solutions, and will present it to you.

3. Engagement.
It depends on your scope, but it starts from 1 day of work.
Plus, I can coach you on implementation over time.
---
---
2. User testing
1. Scope.
I will test your product / prototype or do a competitive analysis of your product versus competitors with 6-10 people.
I will externalize all recruitment activities so I can optimise my time.

2. Process & Deliverables.
We define a test plan based on the assumptions you have on your design.
You assist the sessions in real time and learn from your users.
You keep recordings of every sessions for future uses.
I create a deck that summarize key bottlenecks and provides you key recommandations.

3. Engagement.
Starting at 5 days work.
Recruitment costs are charged extra when we use a supplier.
---
3. User research & product discovery
1. Scope.
I will select the right research methodology concerning the challenge you are facing and provides you a digestible explanation based on evidences found during the research. (qualitative and quantitative)

2. Process & Deliverables.
We define a research plan based on the problems you are facing and prioritize what we need to discover with you and your team.
I prepare a research plan that you validate.
You assist to the research remotely or on site. (depends on methodology).
You keep all research findings ( Surveys, Recordings, data analysis, others..)
I create a deck that summarize key findings, key recommandations and quick wins to discuss it with the team.

3. Engagement.
It depends on the methodologies selected but shorter projects starts at 5 days. Longer projects 30+ days.

Case studies
Performed UX research to discover why a company was struggling in its key marketUsed UX research and psychology to get thousands of people to sign up
Think it could help you ?
Contact me and let's chat.
---
---
---
What I am busy with now.
Inspired by Derek Sivers
Working on Wikihero.org and federating the French UX community to share and structure the UX knowledge together.Long term mission in supporting a research department for a global company in crypto.
---
---
---
Explorative research: Why the company is struggling so much in the UK ?
Tools: Hubspot - GG Docs - Rainbow spreadsheet- Whereby - QuestionPro (survey)
Methods: Business analysis - Stakeholders interviews - User and non User interviews - Quantitative survey
Stakeholders: C-level - Sales - Marketing - Product - Design - Customer success
---
---
Objective of the research
Identify the reasons why the UK is not growing like other markets, even though this is where the company invest the most.

Challenge
Due to board meeting and Covid-19 crisis the deadline available was one month.Resources constraint - I had to perform the research by myself.
---
1: Plan the research
Preparation: Visualise the pain
Internally the saying for the UK was "Everything is harder in the UK".
However, this did not answer the question. How much harder ?

So first, I needed to know how bad the situation was ?

So I went to do some digging in our Hubspot to get a picture of the truth that I would be able to share so we had a common understanding of the problem.
---
Stakeholders: Align, brief and get feedbacks on research questions
We hold a kick-off meeting where each stakeholder had a chance to visualise the pain looking for a shared understanding. 

Then each member set their expectations also in regards of the needed information from the research that would help them do their job well. Based on this and searching for a buy-in, I created and shared the research plan
with all stakeholders asking for feedback.

Methodology: Qualitative then Quantitative
Since we did not know what was happening, and why, qualitative was a no brainer.
However because this research was strategic for the company we needed to go for a quantitative to invalidate or not our findings from the qualitative study.

My primary research questions were focused on exploring our hypothesis:
State of UX research and practice in the UKExperience in working with other recruitersForces from the market influencing decisionsReputation of the brands within the local eco-systemVendors relationship discovery, management etc..
Secondary questions were integrated such as:
Impact of Covid on researchDifference between remote vs in-house research from a researcher point of viewWhat content would help the UX community ?
---
2: Recruit and Interview
---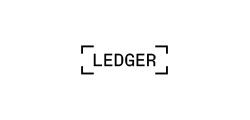 Recruiting & performing the research
While preparing the last research questions I started outreaching my network, and clients in order to book them for research sessions.

I segmented the people this way.
Users of TestingTimeNon-users
A certain level of seniority from both participants was however required, as we needed people accountable internally for the research/ recruitment practice or people who have the autonomy to decide which vendors to choose over another one.

Some people from In-house design teams and people working in agencies were also selected as both were client group of TestingTime. 
Due to the time constraint I decided that 10 people would be enough to understand if we needed to go for a second round of research or not. 45min to 1 hour interviews were then scheduled with Senior, Lead UX and Head of CX, all based in the UK.

To avoid the black box of research and in order to get the team in the loop of my progress, I shared, during the interviews process, some snippets of my conversations of the day. This is something I had learned from other researchers as a great way to maximize the impact of the research in the end.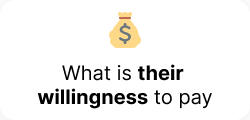 ---
3: Analyze & insights
Analysis & communication
Everyday I would take my notes and enter them into my rainbow spreadsheet
Then, after my 10 interviews were done I structured all insights in two parts.
An executive summary that summarised the story behind our initial challenge, the 3-4 main forces and how each one influenced each other.I then made a custom reports for each teams (Sales / Marketing / Product / Customer success) where every people in the team was personally invited to watch highlights of the research.
Those findings were shared in a central google doc. Our startup culture was less about slides and more about getting things done, so I knew I had to communicate in a way people internally would consume it and interact on it.
---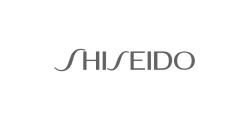 ---
Last, the findings were shared 10 days before our meeting all together so people would have time to consume the key highlights, dig deeper and ask questions about the recommendations and low hanging fruits that we could harvest from it.
---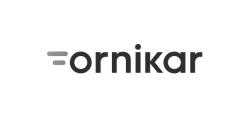 ---
4: Quantitative research & Presentation
Making sure the research is valid, accepted and understood
After this first round, I designed the survey, which objective was to invalidate or not the findings we encountered in the first phase.

So I designed it on a way that it could explore the qualitative research with a more quantified view of several insights gathered during the interviews.

Same as it was done in the first phase, key insights were delivered personally to stakeholders and a data-driven base provided to enable decision-making for the long term in all areas of the company. (product, marketing, customer success and sales.)

Finally, I presented my findings in a company meeting where video snippets and insights from the survey were packaged into a compelling story. Long and short term solutions were thus presented by the specific stakeholders which are now under implementation. (see impact below).
---
Impact
Short & long term initiatives
It showed our need to restructure our sales process to reach more profitability (ongoing.)Changed priorities in marketing which are now implemented.Proved the need for a brand repositioning and website repositioning (Done)Provided the sales leadership a better understanding of the local context. This enabled them to devise more specific strategies to break in. 4 months later sales in the UK were registering their best month ever.
---
---
How I recruited thousands of testers with a 25% conversion rate thanks to user research.
Tools: Google Analytics - G suite - Adobe XD - Lookback - Facebook Ads - PR
Methods: User interviews / Split testing / Conversion optimization / Surveys / Quantitative survey
Achievements: From 4 to 25% conversation rate, reduced the cost of acquisition by 5.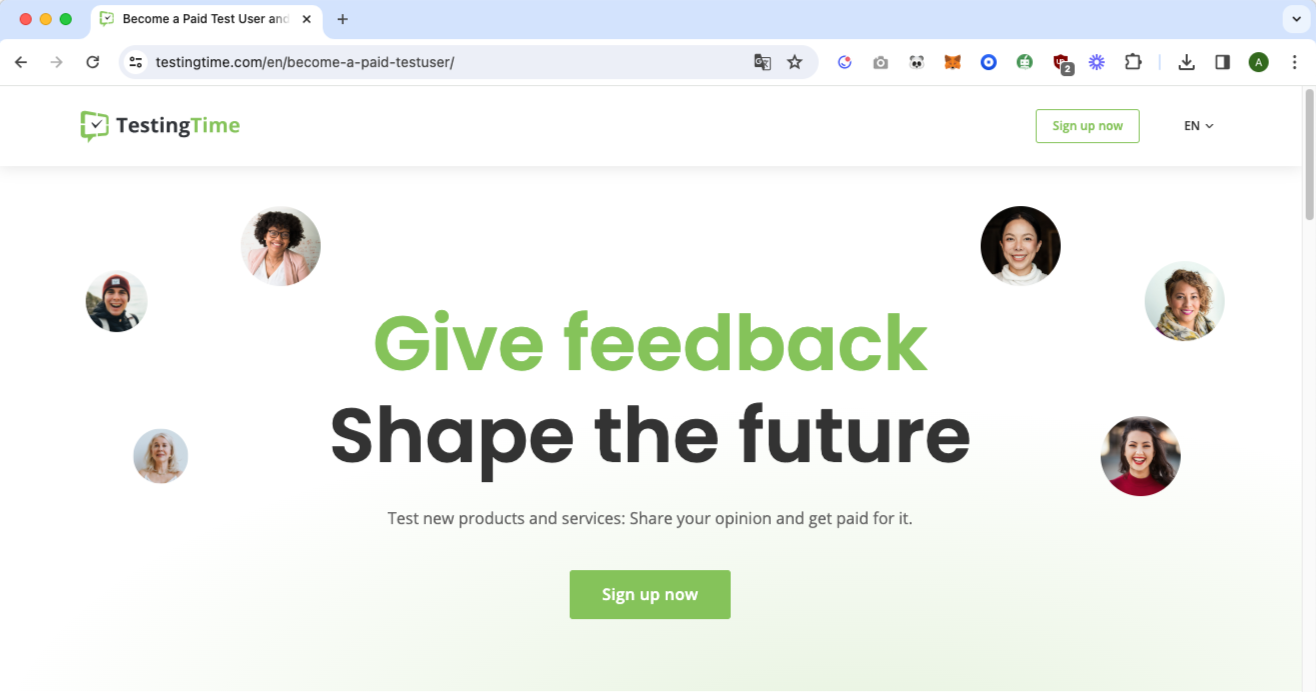 ---
---
---
---
---
---
---
---
---
---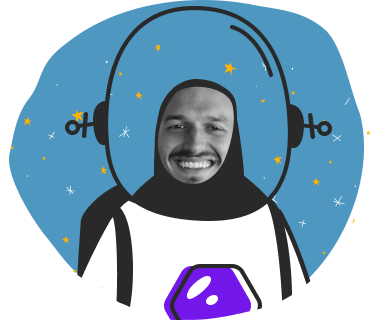 ---
---
---
---
---
---
---
---
---
---
---
Interviewing Research & Design leaders.
In 2020 I had the chance to be the host of our webinar series Let's Talk UX and UX talks interviewing design & research leaders about their experience, tips and how they solve particular problems, so their experience could help other fellows UX'ers.

These episodes were broadcasted live to hundreds of participants globally.

You can find more on each episode hereafter and watch them for free.
Redesign of a B2B app (Point of sale system) in a month.
Tools: Adobe XD
Methods: Stakeholders & qualitative interviews / Technical analysis / Shadowing & guerilla interviews / Benchmarking / UX strategy / Sketches / Wireframing / Prototyping
Clients: C-level - Business stakeholders
Team: Me & Junior UX under me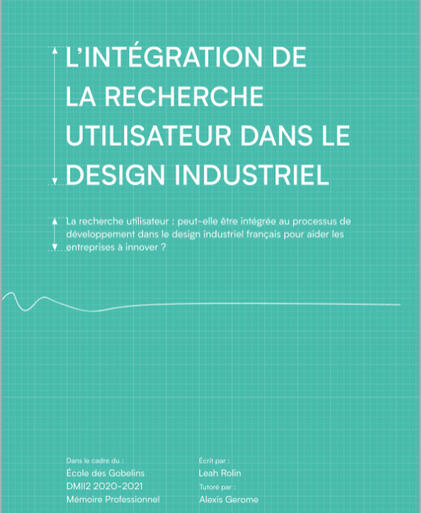 ---
---
Objective of the project.
Redesign a POS system for hair salons that the company was planning to use for it's future digital strategy.

Challenges
Due to tight deadline from the client we had to finish and present the project in a month time.This meant that traditional means of doing research were not possible, and due to the confidentiality of the project we could not speak to their users on their behalf.The redesign was based on a buggy application from the 2000, that looked worse than the image below, with no documentation on how it worked.Last but not least, we were aware of our design bias. Male designing for hair salons. We needed to compensate that by doing research.
---
Phase 1: Understand what we were dealing with.
Interviews & guerilla research
Beyond the round of stakeholders interviews and questions following the kick-off we quickly set into investigating how hair salons actually worked. (Not that I go very often..)

For this we made a map of all hair salons using the actual POS system in Switzerland.
For those too far away we cold called them and managed to get them into some short interviews, or longer interviews to be planned later one. These interviews were about dealing with the existing system on key struggles on their actual POS.For hair-salons in Geneva, we visited them one by one, and asked if we could chat with each managers to request their permission to observe how they worked, and ask them a few questions.
The reality of these on-site interviews proved actually mixed, since the day to day of hairdressers is all about the client / agenda. Plus at any time a client can enter, the interview must stop. Sometimes the salon gets so crowded you are asked to move away. However, this enabled us to understand the mindset and the pace at which people will get to use such POS, which was critical per se.

Technical analysis
After solving the context part, we needed to evaluate how much limitations will be imposed on our designs, and until which point could we push boundaries ?

Truth was, we could only redesign the UI, and at most play with modals as a work around.
That was all we needed to know.

Benchmark
Last, we needed to discover and understand what was out there for hair dressers.
What kind of software are available on the market and competitors to our solution?Which software should we be inspired by?Which software solved the more elegantly the design decisions we will be making ?What solutions should we not try the re-invent ?
---
Phase 2: Breaking down the monster . One wireframe at a time.
UX Strategy
From our benchmark and our on-site research we identified what were the critical flows and main problems on each of them . Most critical flows were :

Dashboard viewCalendar viewAdding a product for checkoutManager viewTask view of each collaborators
Because this was a professional context where hairdressers can performs more than 50 times the same flow ease of use and efficiency were key.

Client checkpoint
We aligned daily with the client during the project, and when we had satisfying wireframes we organised a meeting with our client and C-level to validate the design decisions taken. We also confronted our design with frontlines employees that worked with hairdressers on a daily basis and were going to sell this solution to them.
---
---
Phase 3: Prototyping & delivery.
Prototyping on XD vs Axure
We were used to use Axure internally, but this project enabled me to play with XD at the time which had recently launched their new prototyping feature (it was 2018!) and it enabled us to work faster to create full prototype (even with some limitations)

This part is always the smoothest as we polish the validated prototype and make it work like magic.

Epilogue & Impact
After we delivered, the development team took our designs and successfully implemented them so the new POS could be presented publicly at an Annual conference of the hair salon industry.

Sources from our client, acknowledge that the product raved professionals from the industry and enabled them to move ahead with their strategy and digital transformation.
---
Reflections
I am very proud of the work that went into this project, especially considering the Complexity / Timing aspect, but I am very sad as with any projects I designed without having the possibility to test it on real hair salons users. Planning and the B2B type of users prevented this be to a reality.
---
Being updated by 13th of November⏰
Being updated by 13th of November⏰
Things I've built
Personal projects
2020 - Ongoing
Designed and launched Wikihero a collaborative repository of tips and tricks for the UX community.

2016 & 2017
Built Citydotzen A chatbot on Facebook messenger that enabled citizens to report problems & give ideas to their municipality in seconds. Incubated in 2016 with the Dutch government.

2015-2016
Launched Impresssd.me. A photo rating service for people to get feedbacks on their professional & dating pictures.
Writings & Opinions
I sometimes find the time to get my thinking on writing. You can find it on Medium, and Slideshare

Selected articles:
Selected presentations:
Feb 2020 - UX ROI Amsterdam (Organizer)

Nov 2019 - UX ROI Amsterdam (Organizer)

April 2019 - UX ROI (Organizer)

March 2019 - French UX - Usability Workshop

Feb 2019 - Star d'UX meetup (Paris)

Jan 2019 - UX/UI Meetup (Paris)

June 2019 - CERN (Geneva)